INTRODUCING ASHES TO DIAMONDS, A GREEN BURIAL IN HONG KONG
FROM ASHES TO DIAMONDS NEVER LOSE TOUCH AGAIN
Create a beautiful and everlasting memento to remember loved ones with Algordanza. The "diamond burial" from Switzerland is the perfect way to commemorate lost family and friends. The Algordanza memorial diamond is made purely from the ashes of a loved one and are a symbol of personal closeness, imperishability and love - the most personal and beautiful way for the bereaved to bear the remembrance of a beloved person. Our ashes diamonds are now available to Hong Kong, Taiwan and Chinese citizens.
Memorial diamonds
Stay close to your parents, stay close to your children, stay close to your family and friends. Diamonds are forever, and they can be an everlasting keepsake or heirloom to pass to future generations. A diamond burial is a beautiful symbol of love and affection. Made from ashes, our memorial rings and pendants will represent the very essence of your loved ones.
An ashes diamond is synthetically grown using modern carbon extraction and crystallization technology . Using state-of-the-art apparatus and equipment, we create stunning raw diamonds out of carbon from your loved one. From there, our skilled craftsmen polish and cut the stones to your desired shape and size.
Algordanza Hong Kong
Algordanza is a Swiss company located in the city of Chur. Established in 2004, Algordanza has steadily become a global enterprise. You can now turn a loved one's ashes to a diamond, right here in Hong Kong. The name Algordanze originates from the Rhaeto-Romanic language and means 'remembrance'. It is a fitting title for a company that is dedicated to preserving your most special memories in a unique way.
GREEN BURIAL IN HONG KONG
Compared with other forms of traditional burial, Algordanza memorial diamond burials have no soil impact: no toxics such as mercury nor hormones in the soil - additionally, it means more space for trees and vegetation.
In Norway, concerns about sanitation and the risk of soil contamination in the 1950s led to a policy stipulating that all bodies be wrapped in plastic before burial. Years later, it was found that the bodies were not decomposing quickly enough in the plastic to allow the graves to be reused. Cemeteries were filling up at an unprecedented rate.
Specifically, in the Hong Kong SAR, the allocation for space for cemeteries is not just an environmental problem, but also social dilemma. Concrete cemeteries in Hong Kong are not welcome by residents and those still able to find and purchase a private grave can pay up to $30,000 USD for the privilege. Alternatively, there is an average five-year wait for a small spot in a public columbarium, where thousands of urns of cremated ashes are stored. The Algordanza memorial diamond concept eliminates these impacts to society.
Learn more about burial costs in Hong Kong by clicking the button below:



We are also proud to proclaim that Algordanza memorial diamonds are made purely from hydro-electricity and no energy from nuclear power or fossil fuels, truly proving a green burial solution for the people of Hong Kong.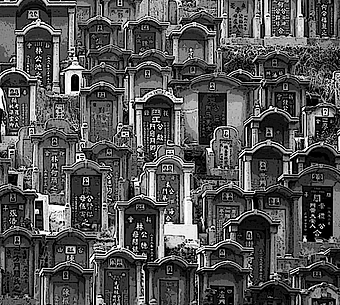 Get in touch
If you would like to turn ashes into a memorial diamond that you will treasure forever, please call us on 2895 2254 or book an appointment online by clicking below:

You can also contact us by email scott.fong@algordanza.org to arrange a meeting at our sales office.
Not quite ready to talk to us? No problem. Fill in the form and we will send you a free information booklet by clicking below: