Facing the loss of a loved one is an unfortunate yet unavoidable part of life. It can be devastating and sudden. During a time like this, it is very normal to feel countless different emotions, which may get overwhelming. Grief is the emotional response to losing someone and is experienced differently for different people, and mostly everyone deals with it in their own way, some better than others. The grief from losing someone close to you can take a toll on your well-being, both psychologically and physically. There is unfortunately, no guaranteed way or best method to make the pain go away. However, there are some things you can take into account to help you cope with grief.
Subscribe to our new five part e-mail series on well researched strategies to cope with grief. We sincerely hope it can help you find yourself and navigate through your emotions to find a better state of well being.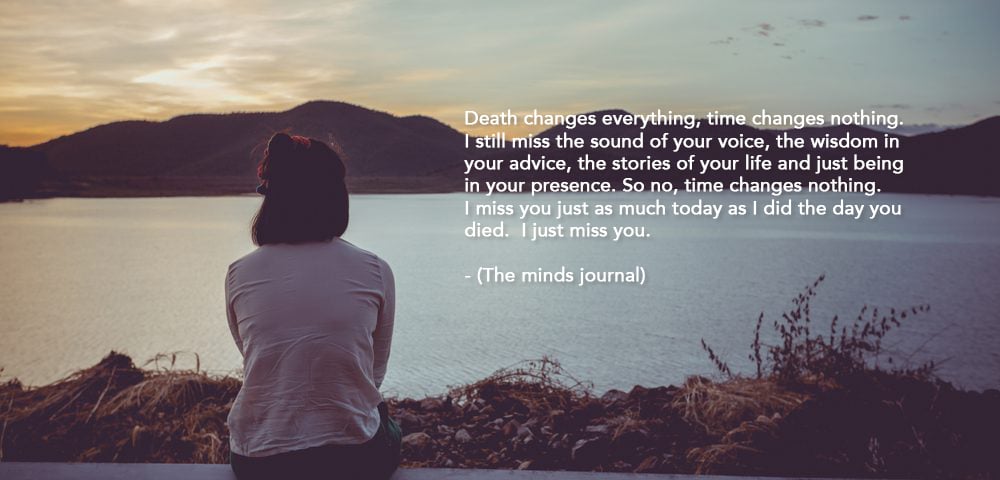 Grief from the loss of a close friend, spouse, parent or child may be one of the hardest challenges that we will face in life. The grief we face can be particularly intense, even if we "think" we are prepared for the loss. When we spend our days building beautiful memories and unforgettable experiences with someone, once the concept of the end sets in, where we realise we will never get to spend time with them, talk to them, or simply see them, we can be overcome by shock and confusion which can lead to prolonged periods of sadness and depression. Rest assure, the intensity of sadness will diminish over time and grieving is an integral part to the recovery process.
During the process of mourning, there are many things that can be done to help you feel better and come to terms with your loss.
Allow The Feelings:
Although this may seem like common sense, many people feel the need to hide their feelings and grieve alone. It is normal to go through multiple different feelings during this time and therefore it is important to give yourself gentle reminders that your feelings are acceptable and there are no "right" or "wrong" feelings when it comes to your loss.
Talk about your feelings:
As stated in the previous point, avoid burying your feelings and grieving alone. Talk about your feelings and loss with friends or other family members. This can actually help you accept and understand what happened, helping you avoid denying the death, which can be extremely detrimental to your recovery process.
Commemorate and celebrate the life of your loved one:
During this time of grief, it is no time for celebrations. However, celebrating the life of your loved one may help you get through your time of pain and grief. This can be done in many forms, from donating to a charity of your choice, in the name of the deceased, to naming a baby after them. The choice is entirely up to you and what you feel allows you to best honour the unique and beautiful relationship you had with the deceased.
Think about your next step:
During times of grief, many people are unable to function and do daily tasks. It is understandable that getting through the grief is a long, painful and arduous journey. However, it is important to keep in mind that you should not let it cripple you. Planning for your next chapter in life is something you can do, to help you get through the grief and avoid feeling lost. Coming to terms with what happened and accepting you loss are important before doing this. Once you have come to terms with your loss, it is much easier to start planning your next step. Do you want to build a memorial for your loved one ? What form of burial would be good for you? It is understandable that you will never forget or stop missing your loved one. One step that you could take to help you through your grief, is by opting for a diamond burial. A diamond burial creates a beautiful one of a kind diamond from the cremated ashes of your loved one. It is an apt way to commemorate the beautiful unique life of your loved one. Many people have found their peace with a memorial diamond. By keeping it close to them, they feel close to their lost loved one and over time, overcome their grief.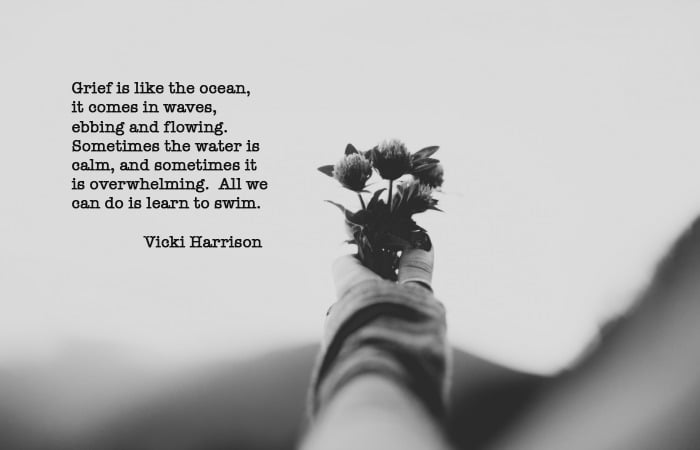 Ultimately, there are many things that we can try to do to get through this tough time, but it is very important to know that grief doesn't go away immediately, rather it takes time to fade away. The feeling of losing someone dear to your heart is something indescribable and a pain I wouldn't wish on my enemies. However it is something that almost everyone will go through at some point in their lives. We should celebrate the lives the deceased have lived and commemorate them beautifully in a way they would have wanted. Celebrate the happy moments you had together and live in the unforgettable memories made with them. Different people have different ways of coping with their losses. From our experience, some seek solace in Memorial Diamonds. A memorial diamond allows the bereaved to feel closer to their lost loved one and travel the world, taking them to places they wanted to go but never had the chance. Many clients have expressed how memorial diamonds helped them through their grieving and healing process, helping them accept and come to terms with their loss.
Diamonds last forever and so does your love for your loved ones. Grief is a painful journey to go through. But with the right approach and steps, the grief can be overcome as quickly and painlessly as possible.