After suffering the inevitable loss of a loved one, we will all be faced with the same array of burial options. It is not uncommon to find yourself stuck with many questions, from "Is this what he/she would have wanted ?" to "Is this burial option really for me ?". Fret not, this feeling of uncertainty is something every unprepared individual will go through. In this 2 part series, we will discuss the different methods of burial available and weigh out the pros and cons of each. Hopefully, it will clear the air for you and help you make a more informed decision on which burial method to go for, based on which would better suit your needs and preferences.
Burial Options
1. Traditional Burial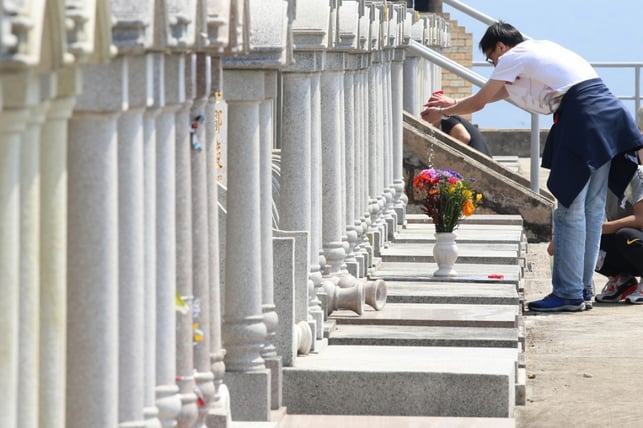 Typical graveyard in Hong Kong
Starting with the most expensive option, this option has been struck with the issue of limited availability, due to the fact that all the graveyards in Hong Kong are currently full. Vacancies do open up occasionally, but never keeps up with the ever increasing demand. Traditional burials are also extremely expensive when It comes to burial options, with a starting price of HKD$1 Million (Click here to find out more). Unfortunately, due to the above stated factors, a traditional burial is usually not an option for Hong Kong families. This is further backed by the fact that in 2013, more than 90% of families in Hong Kong opted for cremation.
Pros
Fits the traditional Chinese belief of having the deceased buried close to their native place of residence

May be seen as an act of filial piety
Cons
Extremely expensive

Next to no graveyard vacancies
2. Cremation
With traditional burials being ridiculously priced along paired up with the scarcity supply, cremating the deceased is a very common option in Hong Kong. After receiving the cremated ashes of a lost loved one, there are 2 common options that Hong Kong families are given to choose from, wall niches or scattering.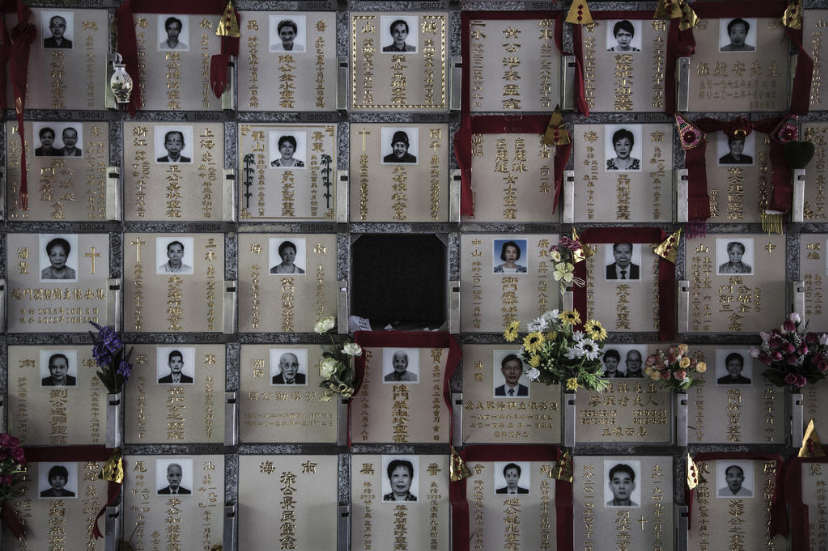 Typcial Wall Niche
One can never escape the problem of scarcity and high costs when it comes to Hong Kong, from properties to plots in a graveyard and similarly wall niches. Given that 90% of families in Hong Kong opt for cremation, a niche may actually be more scarce than burial plots in a graveyard, Compared to a traditional burial, a wall niche is cheaper. However, storing the ashes of a loved one you lost in a columbaria is in no way cheap. Securing a niche can range from HKD$2,800, in a government run columbaria, all the way to HKD$300,000 in the private market.
Pros
Comparatively cheaper as to traditional burials
Cons
Extremely scarce availabilities and long waiting lists

Very expensive private market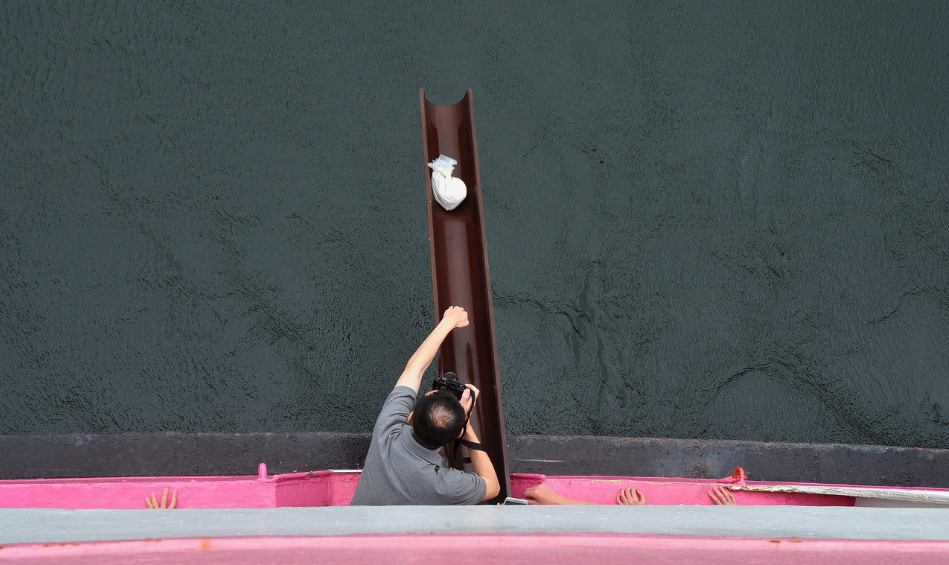 Sea Scattering
Due to the ever increasing demand, low supply and high prices for the above mentioned burial methods, the option of scattering arose. This method involves scattering the ashes of the deceases at sea or in a memorial garden. This option is even free for Hong Kong citizens. (Click here to read more)
Pros
No long waiting lists or scarce supply

Free
Cons
You essentially "lose" the last remanence of your lost loved one
3. Diamond Burial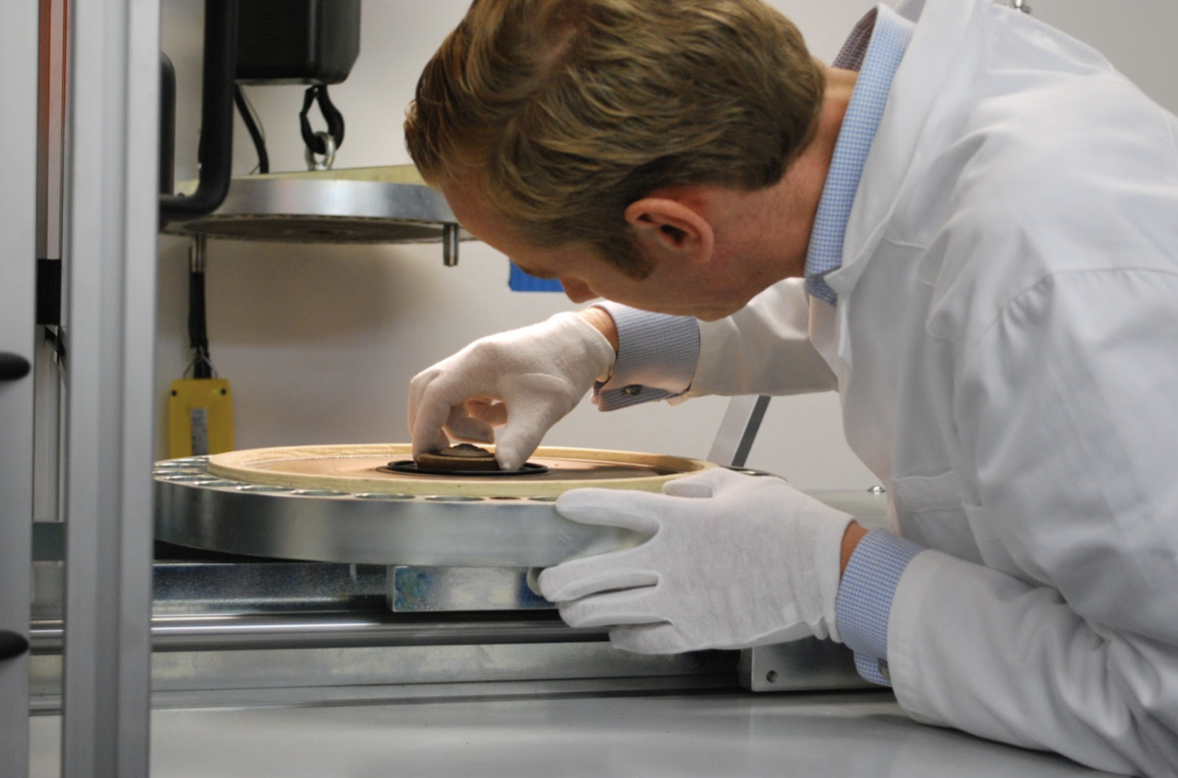 Carbon is extracted from ashes and converted to Diamond
A diamond burial is a contemporary burial method as compared to the other methods discussed that still technically falls under the category of cremation and storage, as process requires the deceased to be cremated before conversion to diamond. It is positioned as a more modern method of burial which addresses many of the issues that the other burial methods pose. After the cremation of the deceased, the ashes will be converted into a beautiful Memorial Diamond, which can also be placed onto jewellery and worn by the bereaved, allowing them to elegantly commemorate the beauty in the life go a lost loved one and also carry a piece of their lost loved one close to them. Diamond burials address the common issue of scarcity with wall niches and traditional burial. Even without the potential long waiting lists, a diamond burial is also comparatively cheaper than private burial plots or wall niches.
Apart from addressing the issue of scarcity posed by traditional burial and wall niches, a diamond burial also addresses the issue presented by scattering. That being the fact where you seemingly "lose" what's left of your loved one, once their ashes have been scattered. With a diamond burial, the ashes of your loved one will be synthesised into a beautiful everlasting memorial diamond, which you can keep by your side to the end of your days.

Round Brilliant Memorial Diamond
Pros
No issue of scarcity, removing the need for long waiting lists

Relatively cheaper as compared to other methods of burial

Produces a beautiful everlasting memento to commemorate your loved one
Cons
More expensive than public burial options which are essentially free
Is a diamond burial for you ?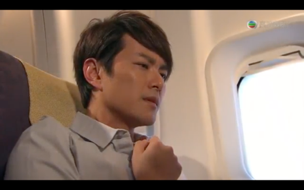 Diamond burial featured on TVB drama
A diamond burial, as good as it sound, may not be for everyone. That being said, many clients have found that a diamond burial isn't just a method of burial. The memorial diamond aids them through their grieving process by giving them the feeling that their loved ones are always close by and with them. If you are seeking out a burial method, without going through the pains of long waits, exorbitant price tags, uncertain land title and want to seek solace in a beautiful memento to remember your loved one by, a diamond burial is for you. As beautiful, elegant and everlasting as they are, a diamond burial may be the burial option for you, the memorial diamond can commemorate and eternalise you lost loved one but will never come close to replacing them, as with all other methods of burial.
To learn more about memorial diamonds, please review our definitive guide to memorial diamonds.