reading time: 1 minute
Costs vary by public vs private columbaria and burial methods.
This post will discuss the costs of the most common burial options in Hong Kong.
Now that funeral arrangements have been made and good byes have been sent, it is time to consider burial options. As with the majority of families in Hong Kong, it is likely that no instructions were left and you are left with the ominous task of contemplating what to do next.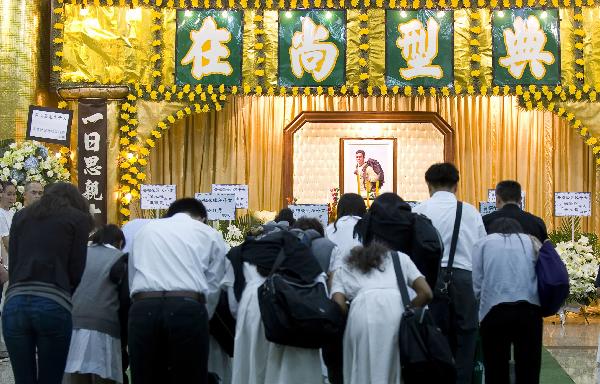 A typical funeral ceremony in Hong Kong.
In Hong Kong, the most common burial methods are - land burial, ashes storage in a columbarium, ashes scattering in designated area (land and sea) with newer burial methods like memorial diamonds, scattering in space and under a new tree representing less traditional approaches. Each method can vary greatly in cost and availability.
The cost of making an Algordanza memorial diamond is dependent on the size (in carats) and cut (shape) selected. The larger the diamond, the longer the process of growth is required. Diamond growth cell before loading into the HPHT press. Learn more about the cost of Algordanza memorial diamonds by clicking here.
The scattering of ashes at designated areas (land or sea) are the lowest cost method of burial in Hong Kong. The application and scattering process is offered free to Hong Kong residents, with the option of purchasing a commemorative plaque for $90 HKD. At the other end of the spectrum, finding a Niche at one of Hong Kong's private columbaria could cost in the region of $500,000 HKD to $1,000,000 HKD.
For a more comprehensive guide on the procedures and costs involved for the most common burial methods in Hong Kong, please click the button below.