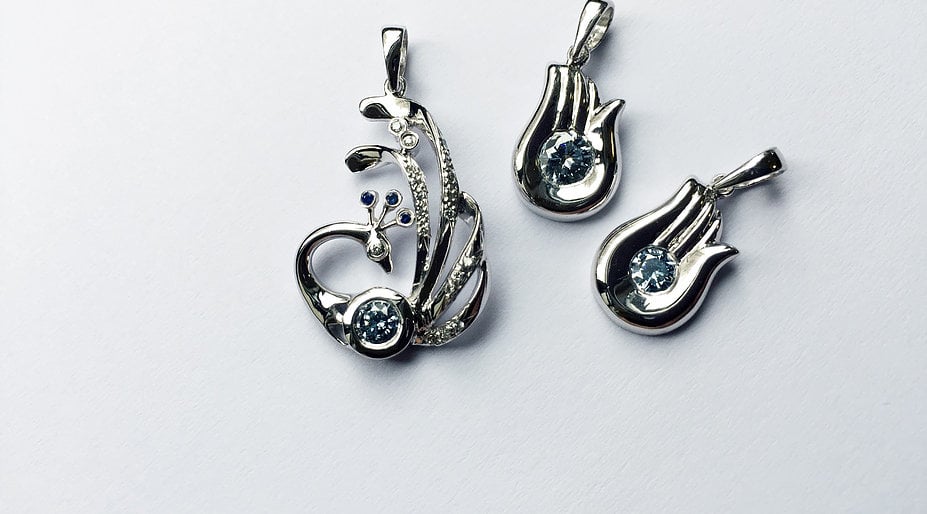 Algordanza 珠寶標準款式
Algordanza珠寶的款式被設計為現代、優雅、簡單,突出其中心部分的輝煌的目標-紀念鉆石。
AMP-001
Bring out the beauty of the diamond with a timeless classic 6 prong design.
AMP-010
Simple oval drop design highlights the diamond.
AMP-009
Compact cross design with antique trim.
AMP-002
Enclosed design recommended for diamonds 0.5ct and above.
AMP-005
Buddhist sign.「protection(dispel fear)」represented in pendant form.
AMP-012
The more popular pendant design for men. Simple and elegant.
AMP-004
Square featured design recommended for men.
AMP-011
Square diamond pendant featuring diamond encrusted rim.
AMP-R01
Four prong design. Customized for the rough diamond cut.
AMP-R02
Four prong design customized for the rough diamond cut.
Slim Cross pendant
Light Weight and Elegant.
Show More
Algordanza 定制珠寶
Heart Shaped Pendant
Contemporary Design
Bold Edge Designs
A set of jewellery with the same design language.
Curvy Ring Set
per Client design
For the Sailor
Golden Helm
Curvy Ring and Decorated Pendant
A set
Princess Cut Ring
per Client Design
Flowing Ring
Organic curves
Custom Bezel Enclosed
Recommended for sizes 0.5ct above.
Custom Pendant
Per client drawing
Wedding Band
6 Prong Ring
A custom Phoenix Pendant
Decorated with smaller natural diamonds
Solid Cross Design
For a heftier feeling.
Heart Ring
3 Prong design